and by
real
, i mean... keepin' it real.
since we've been back in town, i've had a little trouble picking up where i left off.
hubs was out of town this week.
he left on his birthday.
good thing we ate at marble slab the night before.
we celebrated last night.
three days later.
outback.
yummo.
we normally like to make a week out of birthdays, anyway.
yes, this is breakfast. yes, the clock is right.
that's how we've been rolling lately.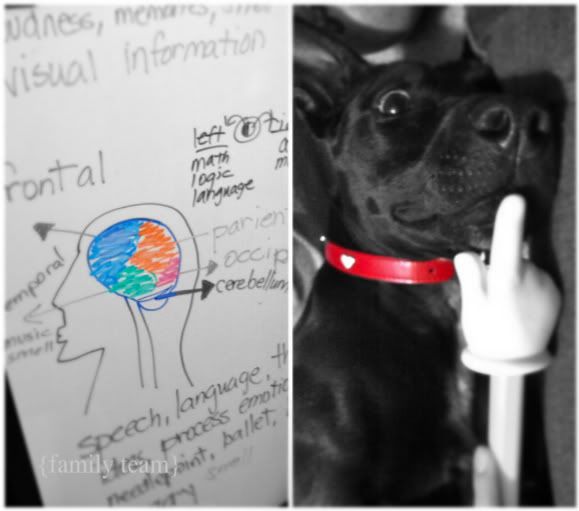 we are
sloooowly
wrapping up some loose ends in school.
initially, i wanted to school year-round this year.
you know, the full sha-bang.
we took june off due to summer activities.
i'm only committing to finishing up our last chapters in science and history in july.
and ummmm...
i guess we can count this as art, too.
the full sha-bang will resume in august.
that's year-round, right?
it's schooling for me, too.
i'm learning to relax in our schedule.
learning is more than a lesson plan.
if you make those, that is.
i don't.
i had to have a talkin' to a little girl who was being mean-spirited to one of my girls, and her friend. this girl was at the same inflatable-fun-room we attended.
only she came with a karate camp.
that could spell trouble.
we've had a bully issue before... even in a christian homeschool group.
so i'm quicker to act when issues arise.
by the time we left, the young lady was nice enough to apologize for her actions.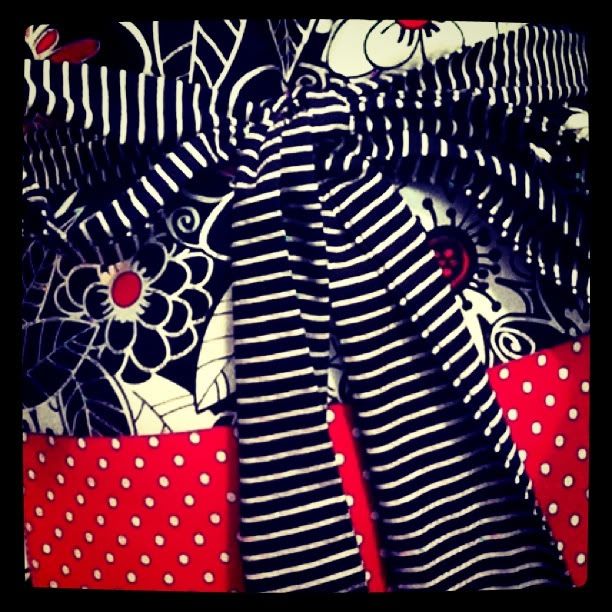 this is an apron hubs gifted me for valentine's day.
even though it was something i really wanted,
i used it for the first time this week.
now i'm officially addicted to aprons.
especially cute ones.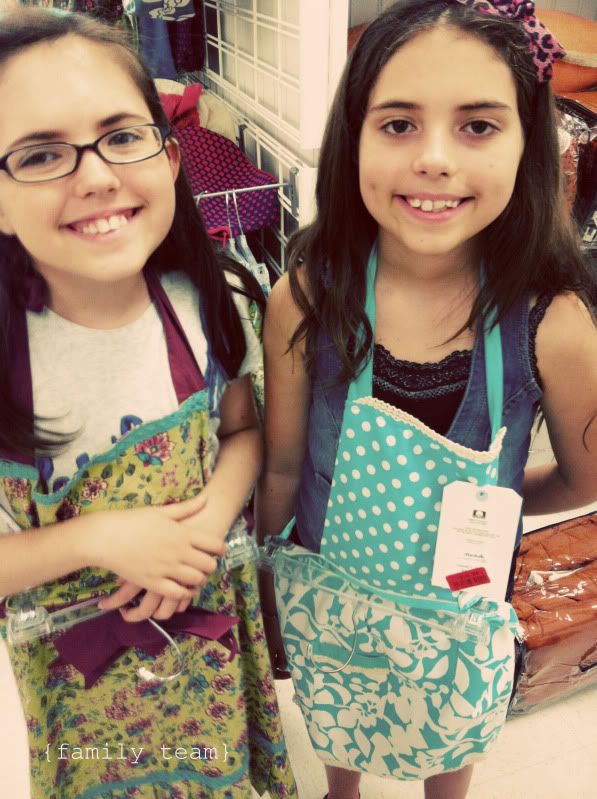 my girls are, too.
but we are window shopping for now.
window shopping helps save money.
my girls have saved more than they ever have before...
since i have started making them 'think a night on it' before they buy.
i'm not a fan of the dentist.
we need them, i know.
and i bring my girls to all of their check-ups and more,
but i'm
waaaay
overdue a check-up.
my girls were eager to work the concession stand at one of our dance fundraisers, a community concert... of course, that means mom gets to, as well. it's 102 degrees.
hubs was at a baseball game with co-workers.
i may have complained a time or two that i was ready to go back to alaska.
and that's all i'm confessin' for now.
except for the fact that the family is waiting on me to get dressed so we can go to the store.
i'm still in my pajamas.