gracie was asking to play outside in the lil' pool before i could gather the energy to get out of bed. i told her that when her school-work was finished, she could. before dance lessons.
at lightening speed, she bolted. the next time i saw her, she said in the sweetest lil' voice, "mom, i did my math, flash cards, grammar, reading, spelling, brain pop paragraph, and i watched a brain pop in history and one in science because i didn't think you wanted to read out loud today."
she was thoughtful of mommy's sore throat.
i love that kid.
nator had already finished 2 math lessons.
*sigh*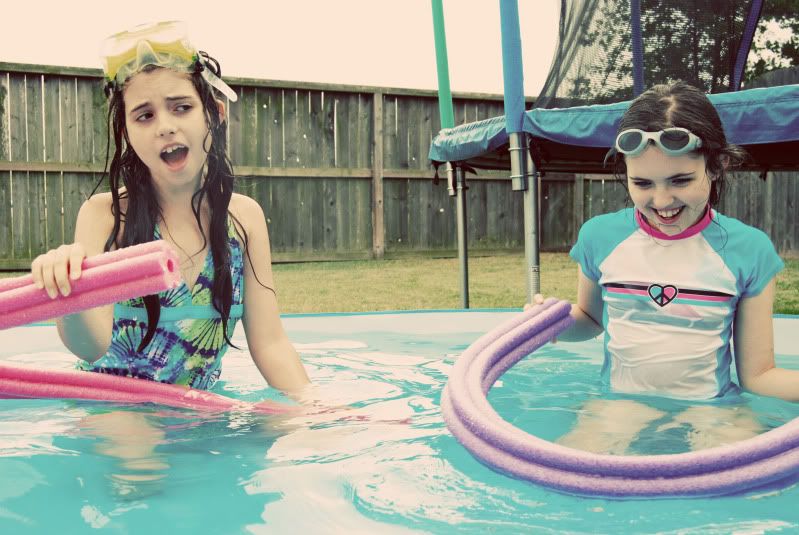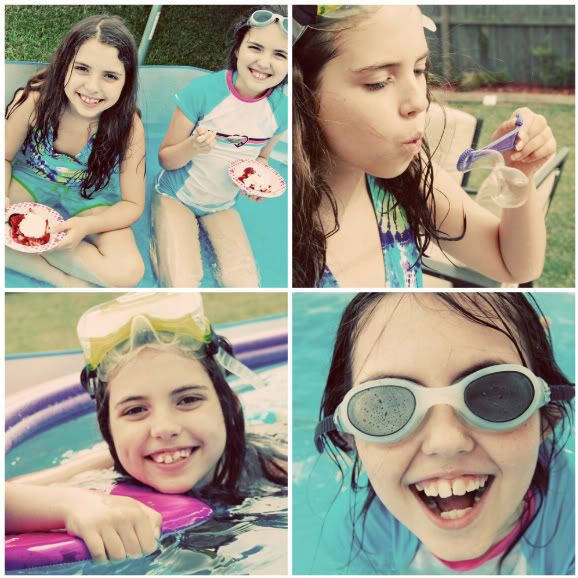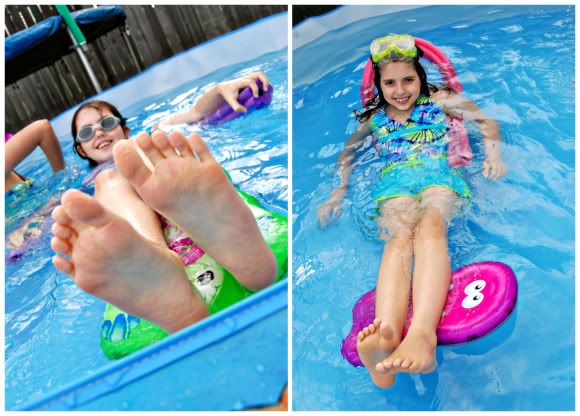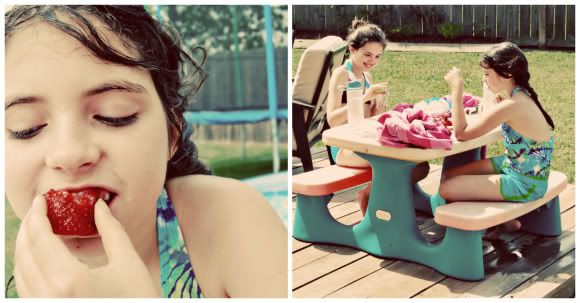 i gave myself permission to park outside with the girls,
or
inside on the sofa. although...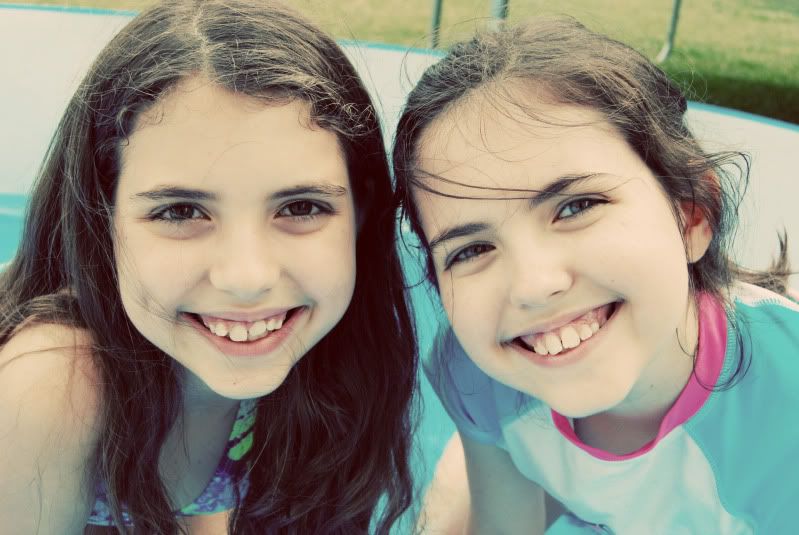 the scenery was much better outside.
four hours, outside in the sun, gives one a new perspective.
hugs to you and yours...
{*if you read the earlier version of this post, i apologize for the edit. i didn't want to give the impression that i needed a.... ummmm... pep-talk? i'm okay. really. just feelin' a bit run-down between hubs' work schedule and life in general. thanks for the sweet comments.} ;)