consider this our list of homeschool
goals
for the year. if we veer off the path a bit, it will be to enjoy a study of something else worthy of our time... even if to play. that's important, too. i should pencil that in more.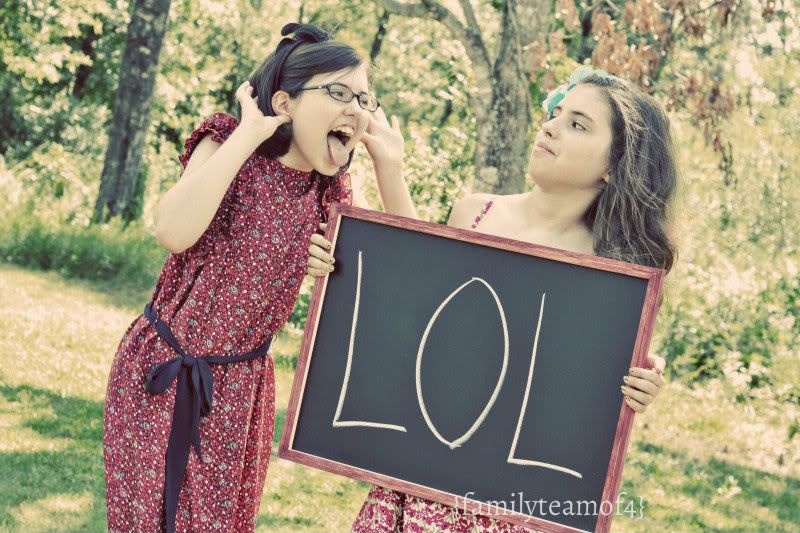 i really want the kids to enjoy being kids... for as long as possible, you know? extra time for simple child's play. american girl dolls are still cool. yo. especially when you dress 6 of them up as king henry viii's wives.
these girlies will be rounding that corner of maturity soon enough. *sigh*
this year, my goal is to simp.li.fy. of course, i may need to remind myself of this. daily. even after all this time, i'm still learning to
not
get distracted by new, bright, and shiny objects (aka, new curriculum with the shiniest of reviews).
for the past two years, i've been trying to find a way to incorporate living books with what we're learning. we love
story of the world
, but finding the recommended books has become quite the chore. who has time to run between three libraries to find them? not i. so we are finally giving sonlight a go. the organization of it all has me a tad giddy. i've learned this mama really does best with a check-list. aaand, they use story of the world, too. win-win.
so here is our list, pulled together by shopping our own shelves, and
splurging
investing in new...
A-Nator, 7th grade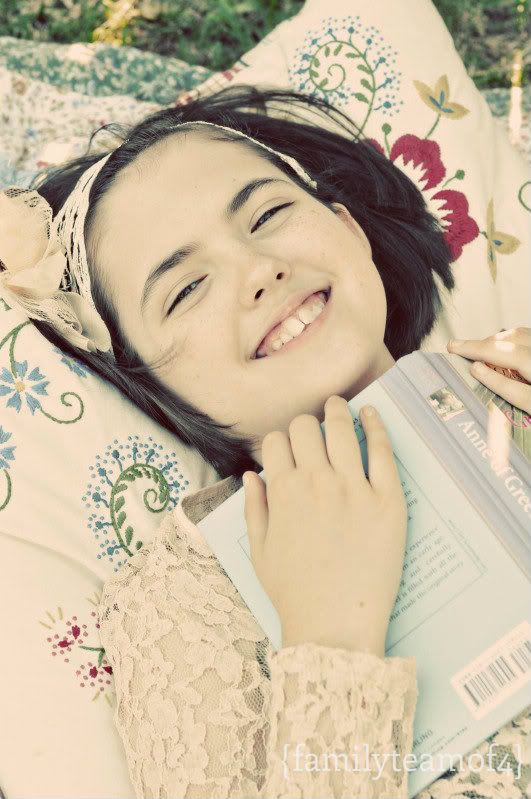 math
: she taught herself using saxon 7/6 last year. you know, we had to give it a go since that's what everyone else
seemed
to use. she did perfectly fine, and it gave me great comfort to hear her say, "
oh, i remember that from teaching textbooks
." ;) she really missed teaching textbooks. she's been skimming right along in tt7 over the summer to make sure she didn't miss anything important to this curriculum last year. as soon as she's done, she'll move right into
pre-algebra
tt during 7th grade.
science:
apologia general science
history, geography, language arts, literature:

sonlight, core f

. love having everything intertwined. we're kind of excited about this core. it centers around a group of people often found in the media, yet not covered by most curricula. nator will also be using

wordly wise, book 7

.
Gracie, 5th grade
math:
teaching textbooks.
finishing up grade 5 and moving on to
grade 6
.
history, geography, language arts, literature:

sonlight, core d

. in nator's spare time, we hope to have her join our american history discussions. the girls have been looking forward to studying more american history... you know, since we've been talking about ancients and middle ages for the past two years. although, middle ages has been our favorite, so far. gracie will also use

wordly wise, book 5

.

both girlies will use:
spelling
sequential spelling
this has been collecting dust on our bookshelves. it's just a matter of using what we already have, for now.
grammar

foreign language
i'll be honest, y'all. i struggle with this one. if i'm looking to simplify, let's just focus on english, shall we? ;) in all seriousness, i'm looking at rosetta stone
with
the
french
(gracie's choice) and
spanish
(nator's choice) in 10 minutes a day workbooks to supplement. this will be the last thing we add.
we will also revisit typing (using
mavis beacon
and
spongebob
- again, don't judge),
cursive
,
latin roots
using vocabulary vine
(not to be confused with the entire language), and maybe a lil'
life of fred
(beginning with fractions). all of that, combined with a few shelves of resources from presidents to composers, and i think we are set.
last, but not least:
our girls are passionate about a few things that have me running the mom-taxi a bit. of course, if it were up to me, i'd have us all reading in bed together. that just sounds relaxing, yes? but i've come to realize that homeschool isn't always at
home
. some seasons less than others. i'm in that season now. due to what our girls get out of their passions, i'm okay with that. i think. ;)
1.) theater. so far, the girls have performed in
oliver
,
the best christmas padgeant
ever
,
the sound of music
, and
(currently) willy wonka
.
2.) teen dance classes. yes, they are graduating on up with the teens. *sigh* nator in tap. gracie in... everything; including competition.
3.) music. with 2 years under her belt, nator will continue piano, gearing up for her third guild. gracie simply wants to take guitar from her daddy.