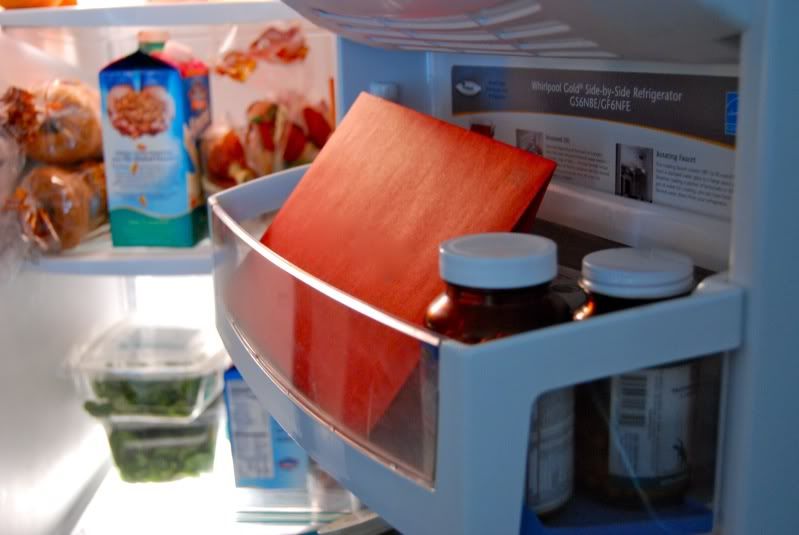 My valentine card came via fridge this morning. Hubs knew that would be one of the first places I would go. To fix breakfast for the girlies, that is. ;)
I love a little creativity. Changing things up a bit.
When hubs and I dated, I would often find notes on my windshield. Even in the rain, he would take the time to wrap them in plastic so that I would be sure to see his messages.
Thoughtfulness. It's my favorite. Love. In the details.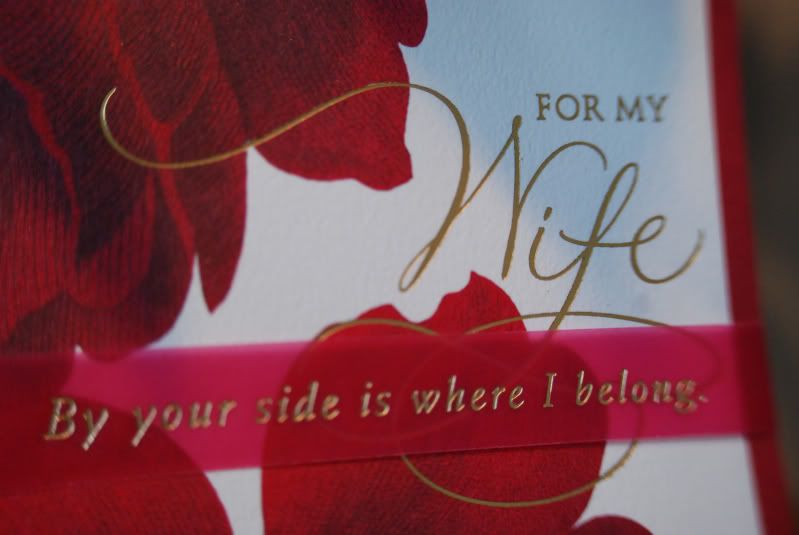 Hahhh... Sweet, yes?
I've told hubs many times that I didn't want him to buy me flowers. Delivered flowers are just too much. And the ones that come in a box are a bit of a chore. You know... with all of the assembly involved. If he wants to spend the cash, I'd rather something that not every other valentine is receiving. Something personal.
Does that make sense?
Then, the flowers came.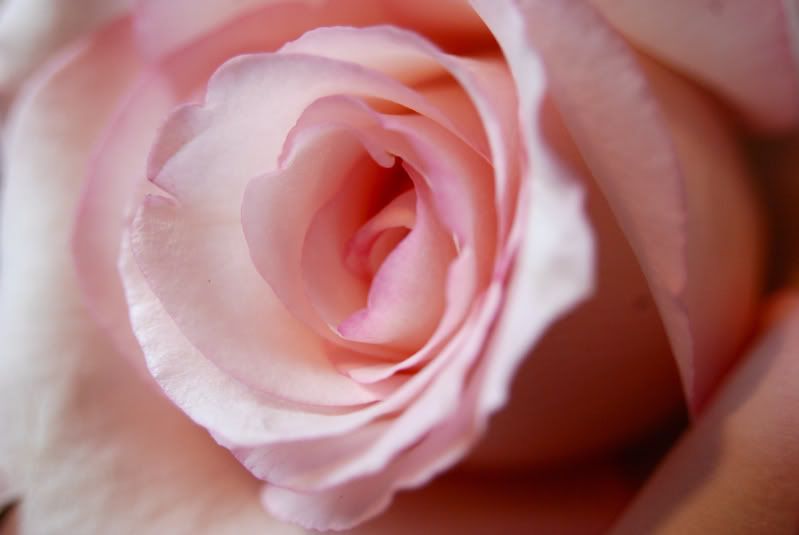 From a florist. Already beautifully assembled. The beauty of the flowers distracted me from the question 'delivery lady' had as to why my children were home... and not at school.
Ummm... It's
Valentine's Day
. Doesn't everyone stay home?
I kid.
She seemed
pleasantly
surprised when I told her that we homeschool.
It's really hard to beat a good rose, yes? Have you seen the
rainbow roses
? They simply allow the flower to drink various colors of dye. Interesting, to say the least. And crazy expensive.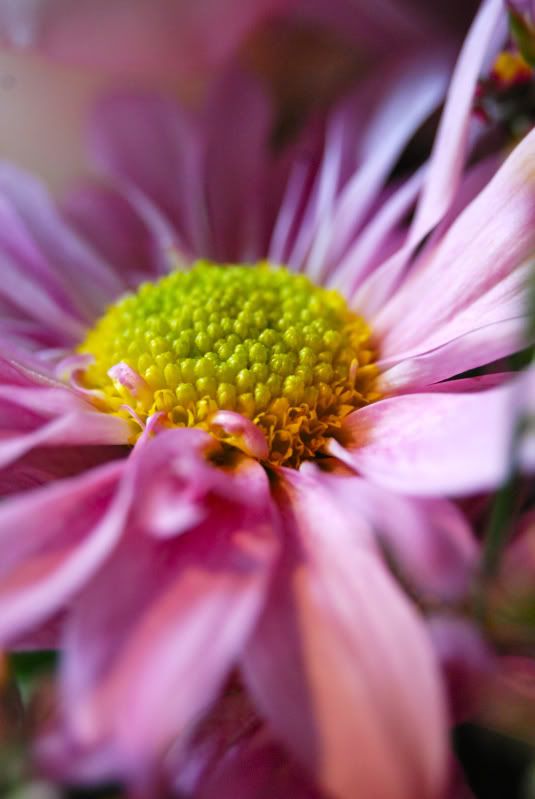 I'm far too practical.
And you have to love a pretty daisy. They seem to last a bit longer. I just love so many kinds of flowers! Makes it hard to choose a favorite. I found myself mesmerized by a number of orchids at the home improvement store yesterday. And buying blueberry and strawberries to plant looked quite tempting, as well. Oh, to have a green thumb!
They
are
beautiful. But my favorite part. The part that made me tear up.
The card.
It always gets me.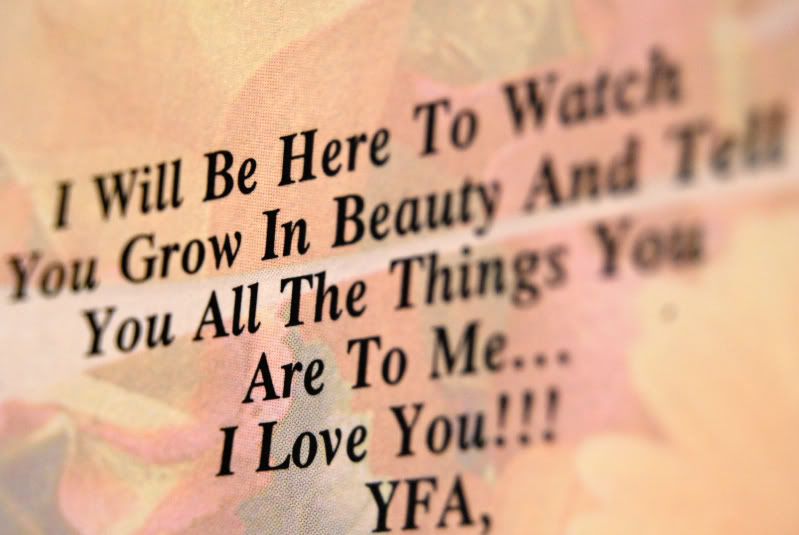 The words sung to me at our wedding, by my valentine.
I will be here to watch
You grown in beauty and tell
You all the things you
Are to me...
*sigh*
I will be here... too, my funny Valentine.
{zoom photos taken with
Prolite 52mm 10x Deluxe Close-Up AF Macro Lens}